Kanika Lal and Imali Windsor
Salty Toes: OOTD Beach Edition
Happy Friday everybody!
Today, I thought I'd share with you a look that I styled during my recent trip to the British coast. To be honest, I was kinda damn proud of how this look ended up coming together and wanted to show it to everyone over here on this very classy part of the Internet!
For those of you unfamiliar with what the area I stayed in was like, here's a quick overview to help you picture it.
Devon, UK - A really beautiful part of the coastline in the lower section of Britain that is largely filled with country homes, cliffs, coves, seagulls and idyllic seaside views. I had the privilege of staying in a particularly charming little town called Brixham with my family for a week. This particular stretch of coast is called the 'British Rivera,' and on weeks like the one I visited on, I can certainly see why.
I was really fortunate to have some great weather due to the recent heatwave over here in the UK, meaning temperatures were averagely the same as California and Arizona! This made for some great picturesque moments, although it was a little too hot to do more then laze on the beach with salty hair and sunglasses...but honestly isn't that what holidays are for?!
The look
Hair - Purely for the sake of practicality, I decided to style my hair in twisted dutch braid plaits. The reason I chose this style is because I find it stays in place the best even when my hair gets wet. I also think it adds an effortless intricacy to your outfit when you can't add jewellery, which was just what I needed with this look.
Makeup - I kept it simple for the beach - just flush of colour on the cheeks, some liner and EOS lippy. The eyeliner I use is from Seventeen, and I can honestly testify to the fact it is as waterproof as can be. Wearing this I could go in the water and get as soaked through as I wanted without worrying that I would later find the liner smeared all down my face! Nothing worse then that 'Just broke up' look!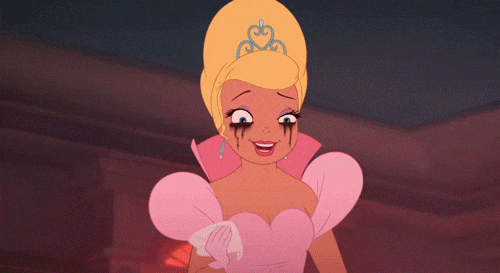 Clothing - I wore a striped swimsuit (not visible but worn underneath) and this ultra cute neon Pink romper/dress/cover up with *pockets,* which I found in a thrift store during last Fall. For me, the ultimate pieces of clothing in my wardrobe always have to have pockets - somehow they just make an item five times better, and I really can't explain why!
I think clothes with pockets just provide you with some level of self esteem other clothing fails to provide you with. There is an inherent lack of locations to place 'handy to have' items such as lippy and your phone.
Do you agree or disagree? Let me know in the comments - I feel this is a topical debate!
Shoes - The highlight of this look I feel is these shoes, which I was SO excited to find the day before I styled this look. I found this pair in a thrift store (which is my favourite kind of clothing store by far) right next door to where I was staying and honestly could've cried with joy when I spotted them.
(Sounds stupid to cry over shoes right? Yeah I know... But these particular shoes are Jelly shoes, and for any of you who have been following my blog - www.pumpkinsandplanners.com - for any length of time you'll know how badly I've wanted a pair for so, so long)!
To top it all off they're not only clear, but also sparkly and have a platform style heel.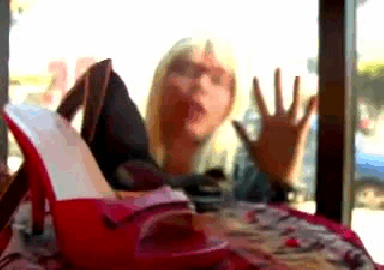 My life is made. I am in shoe paradise.
Sunglasses - I paired my 'Riveira-chic' sunglasses from Boots.com with this look. They're really cute/vintage looking while still being practical and actually protecting your eyes - which is obviously the most important thing.
Overall I was really pleased with how this look turned out and felt super beach ready! Hope it has given you some inspiration for how you might dress the next time your visiting the coastline! If you like this post, feel free to let me know as I can definitely do more in the future.
See you soon lovelies.
Imali
#beach #blogger #breathe #ootd #style #branding #mind #trip #travel