Kanika Lal and Imali Windsor
Friendly Suggestions for an Easier Morning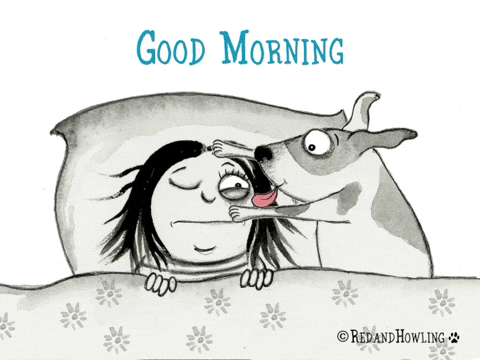 I'm thrilled to publish this insightful, and most importantly, helpful piece of advice that my adorable friend and assistant, Imali, has written up.
She attends college and works out of the U.K., and I couldn't be more grateful for the fact that she reached out to collaborate with me on my growing business.
Imali is a smart cookie - as you can gather from this post - and I look forward to future blog posts together.
Now on to it...
Despite the fact that I'm in the working world and have a bit more experience under my belt, I don't prepare as heavily for the morning as I SHOULD the night before.
These moves may seem minor, but the results are significant for a smoother, productive and more successful morning ahead.
Read Imali's words below, and I'm going to follow up with a few of my own morning habits that are bit unconventional, but I found it to be extremely helpful after months of staying committed to it.
(And like Imali, I am NOT a morning person!)
What you Can Do Each Evening for an Easier Morning:
I am going to start this post by saying that I am not a morning person. I love being up early and having the whole day ahead of me, but I don't enjoy the initial process of waking up and getting my day going one bit. For this reason, I have a strict list of tasks that I try to do each night, in order to ensure I am as prepared as possible for the next day. While I of course don't always keep to this plan, I make a big effort to. I can honestly say, without it, I would not be as organised as I am - ready to cope with day.
Without further ado, I am going to share some of my suggestions for tasks to do in the evening below:
1. Pick an outfit
This tip has been the biggest lifesaver for me. I am one of those girls that finds it really difficult to choose an outfit - not because I am too worried about 'fashion' per say, but because I always like to look tidy and presentable. In order to aid not only the time it takes me to get dressed but also the ease - I like to lay out my outfit the night before.
Sometimes, I will lay out a whole week's worth of outfits (normally by hanging them on the side of my wardrobe) in advance. I do this mainly because I know I will not feel inclined to get them out each night, so doing it ahead of time really works for me. I would say this tip saves me around 30 minutes each morning and definitely is something I'd recommend to you no matter your age or job.
2. Pack your bag
While it's impossible to pack all items (i.e. phone, laptop, lunch) in your bag the night before, you can certainly pack the majority of things. I like to make sure I have my planner and pens, as well as anything else I will need in my bag ready to go, so that in the morning, I am not having to frantically search for any key components before I leave the house. I also like to ensure I have a snack (something in case I don't have time for lunch) and sunglasses!
3. Have your work in one place
Whether you're a student or a working woman, I'm certain you will have some paperwork or homework that it is absolutely vital to have with you. So many times I have forgotten to grab important documents as I head out the door, and it hasn't proven to be a good start to my day. To prevent this from happening, I like to have all of my paperwork for the next day in my bag the night before. Knowing that I've got what I need helps me to feel more relaxed and ready to face the day ahead.
4. Relax
While it's great to get prepared for the day ahead - it's also important to take rest. Chances are you've been working hard all day and need to have a mental break before you start work yet again. Try doing something for you that helps you feel calm. This could be reading a chapter of a book, having a bath or watching some Netflix. Whatever it is, promote your self-care, because if you don't look after yourself you won't be able to help anyone else through what you are doing at work.
What are your favourite morning preparation tips? Comment and let me know!